Good Newwz Movie Review:
The success rate of comedy films in Bollywood has always been very good. Perhaps that's why Bollywood has tried to give goodbye to this year with comedy dosas as well. Akshay Kumar, Kareena Kapoor Khan, Diljit Dosanjh and Kiara Advani's film Good News is releasing this Friday. This film may be a serious issue like IVF, but there is nothing like it. That is, this film is a great dose of comedy, which can make your new year really 'Happy New Year'.
story: Deepti (Kareena Kapoor) and Varun Batra (Akshay Kumar) are a well-settled couple from Mumbai, who have been married for 7 years and now Deepti wants to become a mother. Both of them try hard for this, but then fail to meet the well-known doctor Joshi (Adil Hussain). Here, Dr. Joshi recommends IVF to them, for which this pair gets ready. Trouble begins when Varun Batra and Honey Batra (Diljit Dosanjh) are converted into a sperm lab in Confusion due to the 'Batra' surname.
Both Varun and Honey's wives i.e. Deepti (Kareena Kapoor) and Monica (Kiara Advani) become pregnant, but children of wrong fathers. Confusion started from here ends at the end of the film, which you have to turn to theaters to understand.
First of all, the subject of this film should be praised, which is quite fresh and new. Director Raj Mehta should also be praised for making a film on such a subject. Raj Mehta has tried to show this serious subject in a very funny way. Raj has not allowed the film to be very heavy anywhere. At the same time, the film's writing is also very smart. Many dialogues will make you forcefully laugh. Also, after a time of marriage in the film, things like society's pressure on couples are also shown in a very smart film.
Talking about acting, Akshay Kumar has been doing films related to social issues for some time, but I think Akshay is one of the best actors of Bollywood in terms of comedy timing, which was a miss in his last few films. . (If Akshay Comedy does not do anything else in the films of Housefull series, please don't count it.) But after 'Hera-Pheri', you will definitely see Akshay Kumar's tremendous comic timing in this film. At the same time, Kareena Kapoor looks very beautiful on the screen. Kareena's scenes are very natural.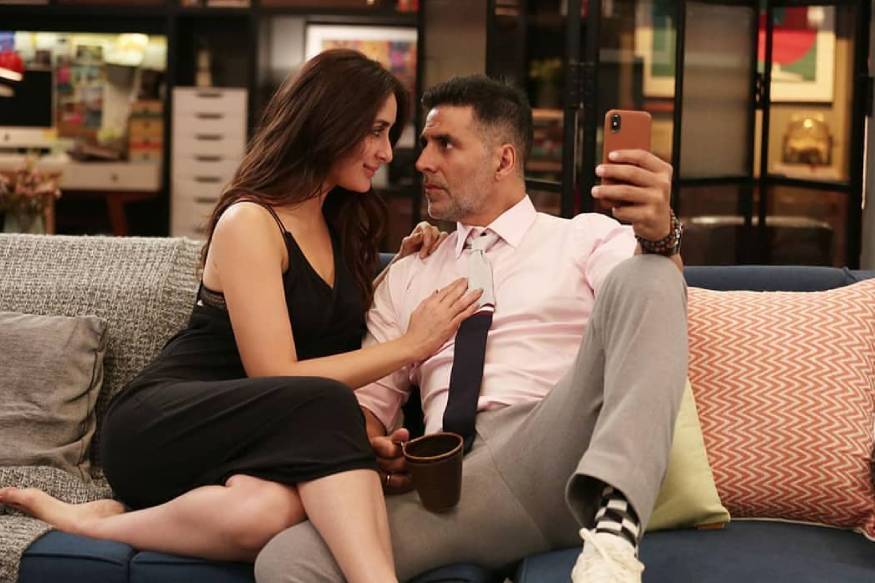 Kiara's screen timing is shorter than the rest of the stars, but she is quite acceptable to play this naive Punjabi girl. Diljit Dosanjh, who can be called the life of the film, has been covered in every scene. A scene has been shot in the bar between Akshay and Diljit. In this scene, from Diljit's innocence to his Punjabi dark style, all is seen together. He is fantastic in terms of comic taming.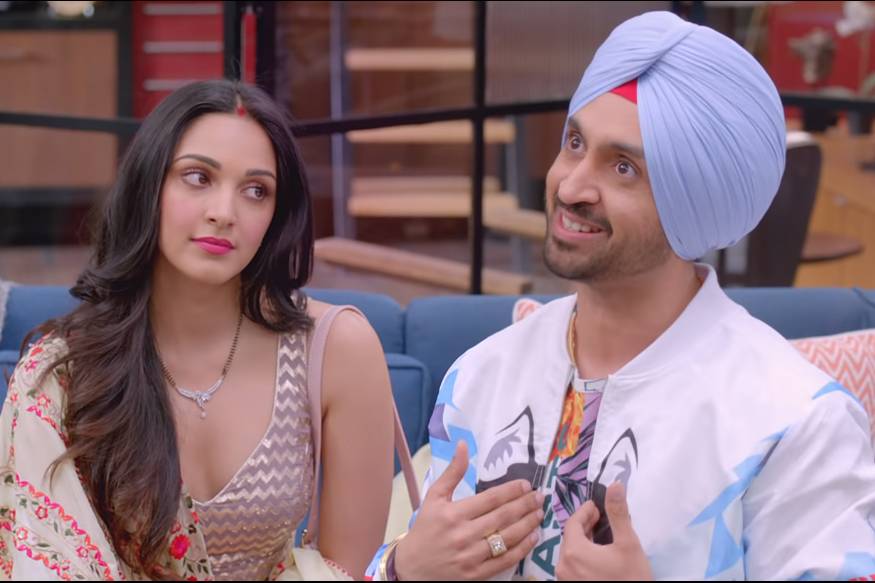 The songs of the film are already being liked a lot and in the film also they do not create any hindrance. The good thing is that as many funny and funny moments are in this film, emotional scenes are also filmed in a good way.
The first half of the film is quite tight, but in a few scenes in the second half, if you are unable to connect to the emotions, then it might look a bit stretched. One complaint and mine is from this film that its climax happened suddenly. I was hoping that maybe something else could be shown, but it suddenly ends. But even in the midst of these grievances, this film will prove to be really good news for the audience in theaters. I got this film 3.5 stars.