This week, two big films are being released at the box office. The first is director Ashutosh Gowariker's 'Panipat' and the second is director Mudassar Aziz's film 'Pati Patni Aur Woh'. These two are very different genre films. We are going to tell you here that about director Ashutosh's film 'Panipat' which is a period drama film. The film 'Panipat' is one of the most talked about battles in history, based on the third war of Panipat. The Third War of Panipat had changed a lot in the history of India. Let us tell you whether this film made on this war can change anything for Ashutosh Gowariker, who is returning to direction after a long time.
story: As we have told that the story of this film is woven around the third battle of 'Panipat' between the Marathas and the British on 14 January 1761. The film is shown from the perspective of its heroine Parvati Bai (Kriti Sanon). Sadashivrao Bhau (Arjun Kapoor) is the commander of the Maratha army of his cousin Nanasaheb Peshwa (Monish Bahl). After Udgir defeats the Nizam, Sadashivrao is chosen as the head of the Maratha army, which goes on to fight a battle with Ahmed Shah Abdali (Sanjay Dutt), one of the most feared rulers of Kandhar. Najib-ud-daulah, the ruler scared of the increasing domination of the Marathas, invites Ahmed Shah Abdali to come to India and fight the Marathas. In this war, Sadashiv Rao walks with his wife Parvati Bai and the love between them is also shown in the story. Although the Marathas lose in this war, the Marathas could not live without praising the gallantry they fought with.
'Panipat' is a film made on a story that we have read in our history books, in such a situation, what would be its end, we already knew. But even after this, keeping the audience tied to such a story is a big thing. From the trailer of this film to the look of its actors, 'Panipat' was repeatedly compared to films like 'Bajirao-Mastani' and 'Padmavat', then let me make it clear that these two films of Sanjay Leela Bhansali There was a love story whose hero was a warrior. But director Ashutosh Gowariker's 'Panipat' is a story built around a war and the difference is clearly in these films. However, in Ashutosh Gowariker's film, you will also see an angle of love story.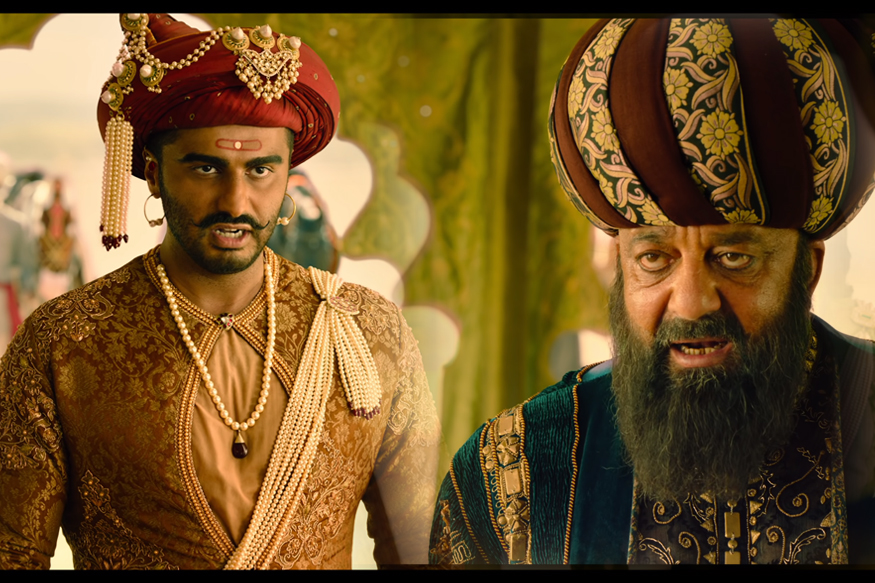 The second half of the film is very funny. Especially the real hero of the film ie 'Yudh' has been shown with a lot of detailing. It is often difficult to imagine in today's time how difficult it must have been to move from Pune to Delhi for the war. But seeing the soldiers pulling heavy cannons and walking on foot, you can feel the whole round.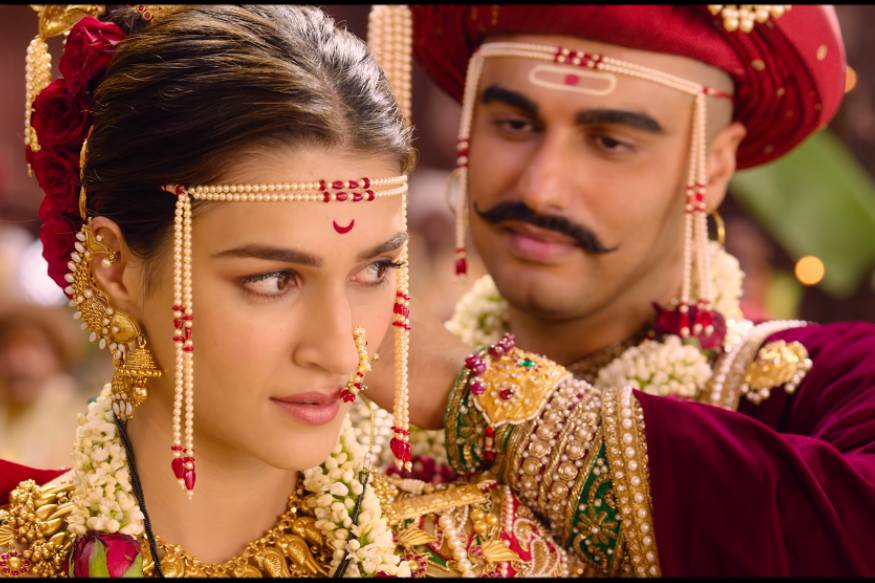 Talking about performance, Arjun Kapoor had a lot of trolling in this film along with the trailer. But Arjun Kapoor fits his character perfectly in the film. Arjun's tall stature, his body and his attitude are perfect for this character. A Maratha warrior, whom Ahmad Shah Abdali praised while watching the war, needed such an attitude that Arjun has done so well.
Kriti Sanon is very beautiful in every frame in the film. He has caught the character of Marathi Parvati Bai very well. Like every female character in Gowariker's films, Kriti has also been seen as a woman who speaks and keeps her self-respect and is quite frozen. In the film, Sanjay Dutt has done a commendable job as an Afghan ruler. They are seen doing everything from the style of the Afghan dialect to the dangerous looks.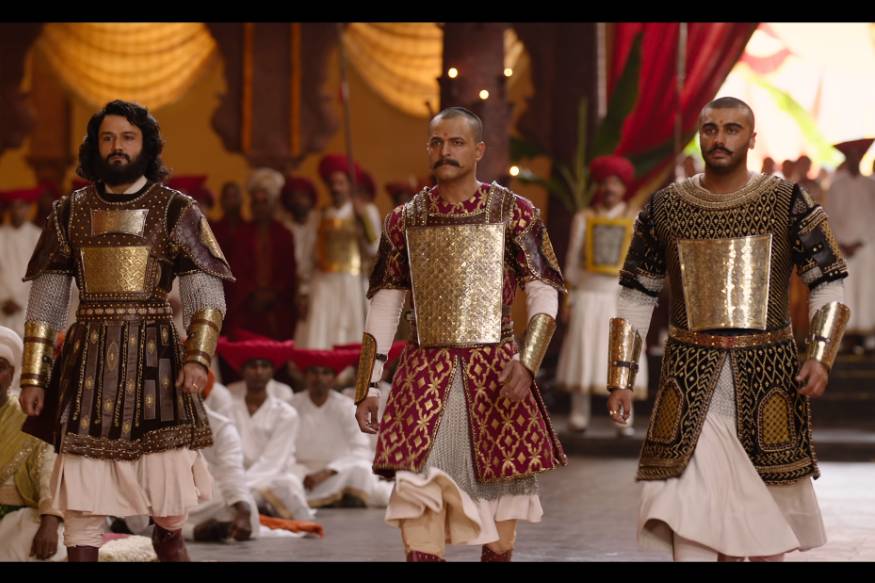 It strikes in 'Panipat'
There are many goodies in this film, but still there are some things that come up. Such as Maharaj Surajmal of Bharatpur, who had always been a help to the Marathas, showed him first in this film as a comedy character and then as a greedy ruler. Marathas had many shortcomings in the battle of 'Panipat', which became the reason for their defeat. Like taking women and children along in war, robbing local villagers by Marathas on the way and, most importantly, fighting in the winter of January. But there have been many things like showing blossoming sun in the battle of January 14, which will be seen in this film in the name of 'Creative Liberty'.
Ignoring all this, this film is a good film for the serial drama film lovers. This film from me three and a half star.